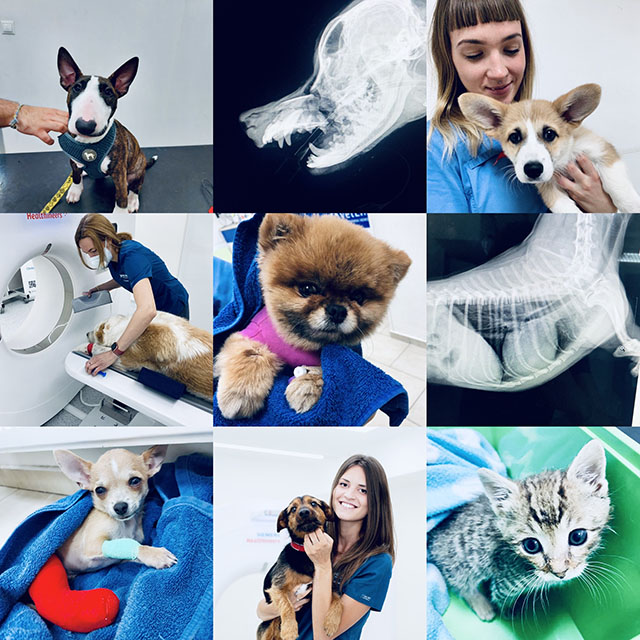 We love them as much as they love us.
We provide professional veterinary care 24/7.
Veterinary care is provided by a team of veterinary specialists and professional veterinary nurses. We use the latest knowledge from veterinary medicine and modern diagnostic devices.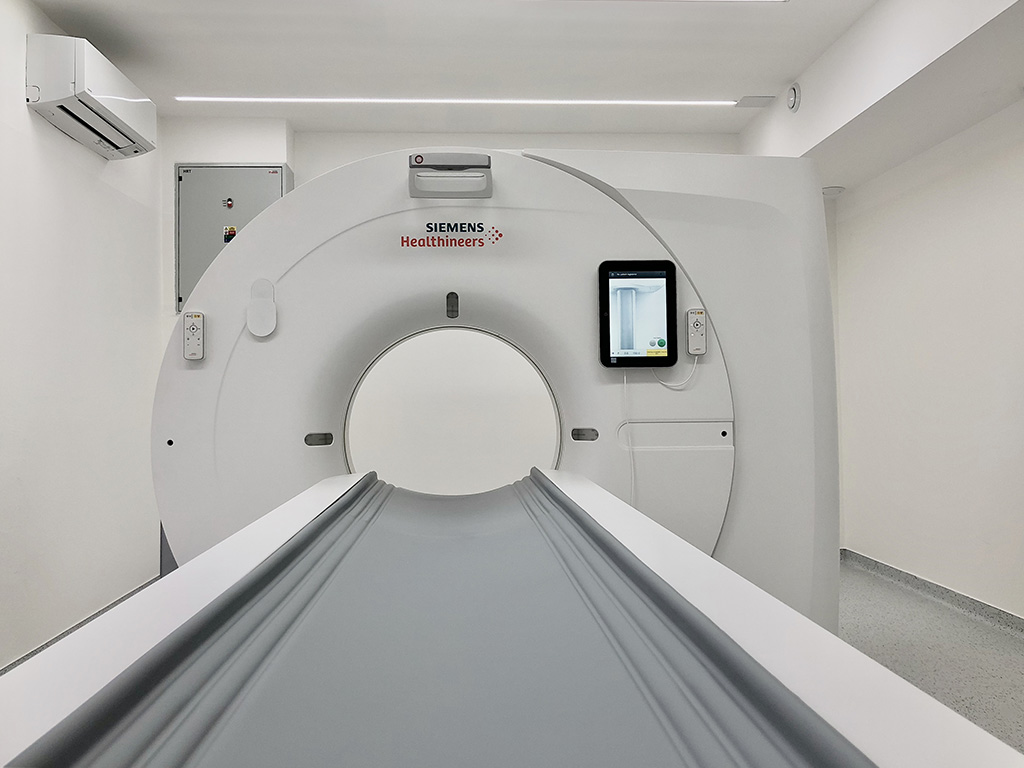 The best equipment in medicine
VETLINE Lab


Our laboratory provides blood tests from animals in a few minutes. It consists of a hematological analyzer, biochemical analyzer ROCHE, analyzer of urine ROCHE. We can examine more than 50 blood parameters after blood sampling.
VETLINE diagnostic
With help of a digital x-ray device, we can examine patients with traumatic, oncological, or internal health problems. Results are available on a USB device.
Ultrasound Siemens Acuson
Is a prestigious ultrasound device. It reveals even minimal pathological problems, or it shows a complex view on heart diseases with Doppler technology.
Endoscopy
Is a micro-invasive examination of the patient with help of endoscope tubes in patients with gastrointestinal or breathing problems.
The ECG helps us to detect a wide range of heart diseases as well as to determine the extent of the problem.
VETCT Somatom GO / Computed Tomography
Computed tomography is one of the best technology in modern veterinary diagnostics. We can obtain information about the patient's health with a full-body examination. CT scan is done in a few seconds. The professional sponsor of this workplace is MVDr. Ladislav Stehlík PhD., specialist of imaging examinations.
Hospitalization 24/7
Is a part of our nonstop service. The patient is under the strict supervision of a veterinary doctor and nurse.
Ambulance car
We can provide health care in your house, or transfer animals from your home to our clinic.