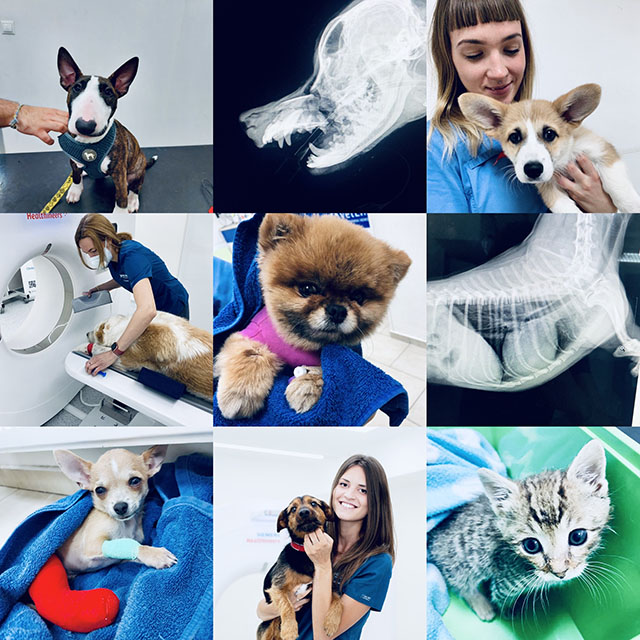 We love them as much as they love us.
We provide professional veterinary care 24/7.
Veterinary care is provided by a team of veterinary specialists and professional veterinary nurses. We use the latest knowledge from veterinary medicine and modern diagnostic devices.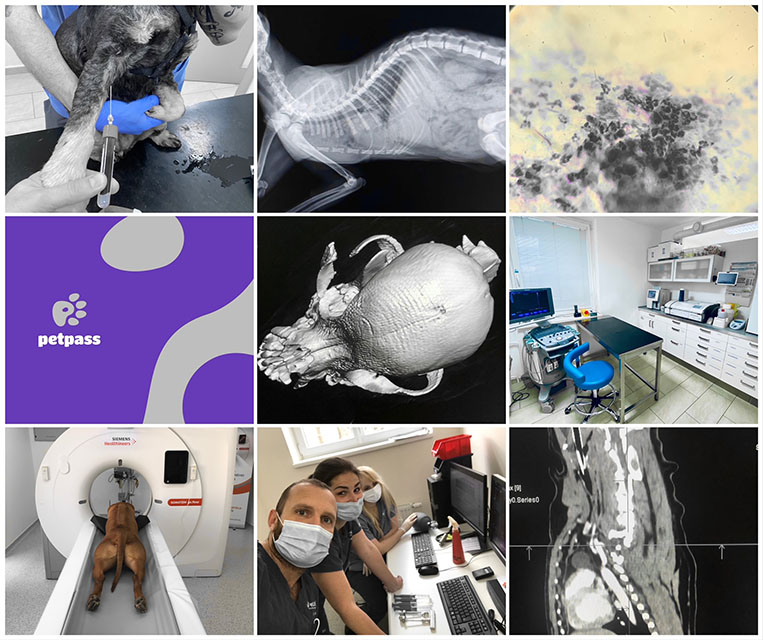 Modern Equipment
Our internal laboratory
provides immediate results of patient's blood tests. Using a hematological analyzer, ROCHE biochemical analyzer and ROCHE urine analyzer, we examine over 50 parameters.
Digital X-Rays are used to examine patients with traumatic, oncological and internal health problems. Results are available on USB drive.
The Siemens Acuson ultrasound machine is a prestigious sonographic device that can detect even minimal pathological processes or provide a comprehensive view of heart disease using Doppler.
Endoscopy involves micro-invasive examinations using an endoscope system. We are able to examine the respiratory system and digestive tract with an endoscope.
EKG helps diagnose heart disease.
VETCT Somatom GO | Computer Tomography is among the top in the field of diagnostics. We can obtain information about a patient's health status through a whole-body examination in a matter of seconds. MVDr. Ladislav Stehlík, a specialist in imaging examinations, is the professional guarantor of the workplace. www.vetct.sk
Hospitalization provides 24-hour monitoring, control of the patient's health status by a doctor and specialized staff.